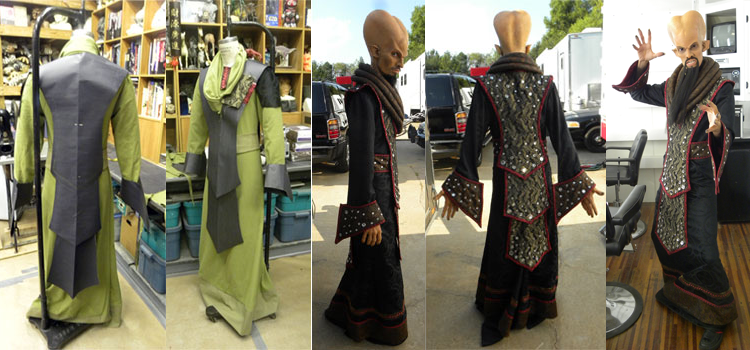 AFX Studios Inc. can design costumes turnkey, work with pre existing designs or collaborate with the creative team to bring ideas to fruition.
We seek to enhance a character's personality, and/or to create an evolving plot of color, changing social status or period through the visual design of garments and other means of dressing, distorting and enhancing the body - within the framework of the client's vision. At the same time, we insure a perfect fit allowing performer to achieve movement. Muscle suits, furred monsters, space armor, religious garments to finest couture.
Materials selection and product knowledge is a mainstay for our company. We have the ability to transform materials into a host of configurations through current technology and old world techniques. We have access to all forms of materials including but not limited to furs, leather, plastics, fabrics, synthetics, metals, and transparent.
Contact us about your future costume needs.